Slider Fiberglass Replacement Windows in Green Bay and Appleton
Slider Windows
Fiberglass slider replacement windows glide open horizontally and are a good option when a crank out window isn't ideal for your landscaping or outdoor space. Slider windows are also often called glider windows and allow wide open views and fresh air in from the outside. Replacement slider windows made by Infinity from Marvin are designed to seal tightly against the outside elements so you'll enjoy a breeze only when you want to.
Replacement Slider Window Features
Infinity from Marvin replacement slider windows have an ergonomically designed handle placement that utilizes the movement of your natural body and the sash roller system for effortless operation
The slider replacement window makes cleaning easy with the tilt latch. Clean from inside your home when you slide the sash open, utilize the tilt latch , remove the operating sash, clean and then reinsert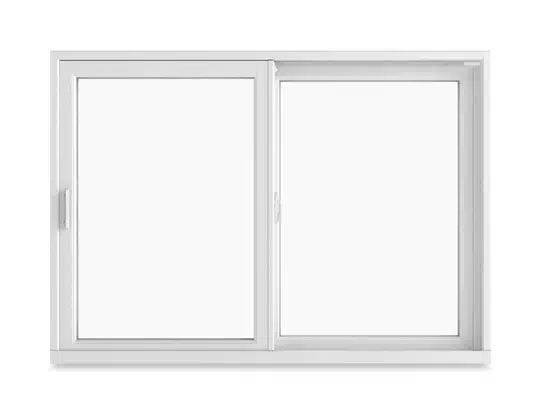 Choose your preferred replacement window style with slider windows. The slider windows come in equally sized sashes or unequal sized sashes.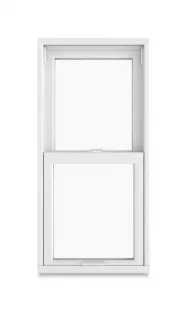 Infinity from Marvin replacement slider windows come in different configuration options. The units consist of two or more windows that are attached together (mulled). Windows of Wisconsin sales representatives are versed in the various configurations and can discuss the details of each option with you.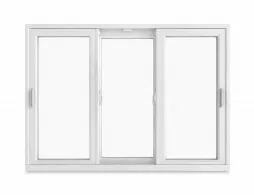 Exterior Colors for Replacement Windows
Infinity from Marvin replacement windows come in a variety of exterior colors to match the façade of your home. The proprietary acrylic finish on the exterior is virtually impermeable and protects from wind, rain, snow, and color fade.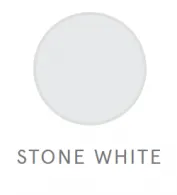 * Finish samples are approximate. Please schedule an in-home consultation or visit a showroom to see actual color samples.
Interior Colors for Replacement Windows
Custom match your home's existing interior trim with your new replacement windows. Windows of Wisconsin custom formulates a stain to match and applies it to the EverWood® finish which is stainable engineered wood grain. In addition to the EverWood® finish Infinity from Marvin offers a selection of other colors to match all with the virtually no maintenance acrylic finish.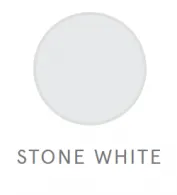 * Bronze interior is only available with Bronze exterior.
* Ebony interior is only available with Ebony exterior.
* Sierra interior is not available with Ebony exterior.
* Finish samples are approximate. Please schedule an in-home consultation or visit a showroom to see actual color samples.
Performance Glass
Low E1
Primarily used in colder climates, Low E1 allows more heat in (maximum solar heat gain) to warm a room while blocking heat loss (radiant heat transfer). Achieve maximum benefits when used on elevations with direct sun exposure. Low E1 has one layer of metallic coating.
Low E2
By reflecting heat back to its source, Low E2 offers year-round performance in moderate climates. Low E2 will help retain heat (solar heat gain) in your home during the winter and keep heat out during the summer. Low E2 has two layers of metallic coating.
Low E3
Low E3 is formulated to reject solar heat while letting light in, resulting in increased performance in climates with intense sun exposure. Low E3 has three layers of metallic coating.
Low E4/ERS
With an extra metallic layer on the room-side glass to reflect escaping heat back into the room, Low E3/ERS provides maximum efficiency year-round in all conditions. Low E3 has four layers of metallic coating.
Interior
We use the same acrylic finish on our interior as on our exterior for superior performance. Or choose EverWood®, our stainable engineered wood grain finish, to blend seamlessly with your existing décor. All offer virtually no maintenance — just remarkably reliable performance.
Specialty Glass
Tempered
Increases glass strength to help prevent breakage. This option is ideal for windows and doors that are close to the floor or located in high-traffic areas
Laminated
Even more durable than tempered glass, laminated glass is often referred to as impact resistant or safety glass due to its vinyl interlayer that tends to remain in place when cracked.
STC/OITC
Sound Transmission Class and Outdoor-Indoor Transmission Class Glass has increased pane thickness, ideal in areas where exterior noise is a concern.
Decorative Glass
Decorative glass for replacement windows lends both privacy and style to any room while bringing in natural sunlight. Infinity from Marvin replacement windows have a selection of decorative glass styles to choose from. Consult with your Windows of Wisconsin sales person to choose the right glass for your space.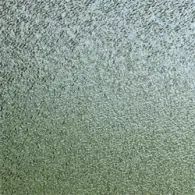 Simulated Divided Lites
Our Simulated-Divided-Lite (SDL) bars are built with Ultrex® fiberglass and permanently adhered in our factory to the outside surfaces of the glass. SDLs have a spacer bar between the panes of glass to offer the traditional look of divided lites.
Grilles
Grille bars are located between the panes of insulating glass. Grilles-Between-the-Glass (GBG) combine easy cleaning with the timeless detail of a grille pattern.
Patterns
We offer various divided lite patterns so you can replicate the look of your original windows and doors – or add new architectural interest to your home. Ask your local Infinity partner about additional patterns and style options.
Finishes for Replacement Windows
Infinity from Marvin replacement windows offer a variety of hardware colors to match your home and tastes.
Not to be neglected screens for are an important component and Infinity from Marvin offers two different options for your replacement windows. The Standard which is a durable aluminum-surround screen with bright view fiberglass mesh, or Hi Transparency which offers a clearer view.