Service Area of Replacement Window Specialists in NE Wisconsin
Windows of Wisconsin in located in the Fox Valley and our service area covers a 90 mile radius from Kaukauna, Wisconsin. See the service area map below.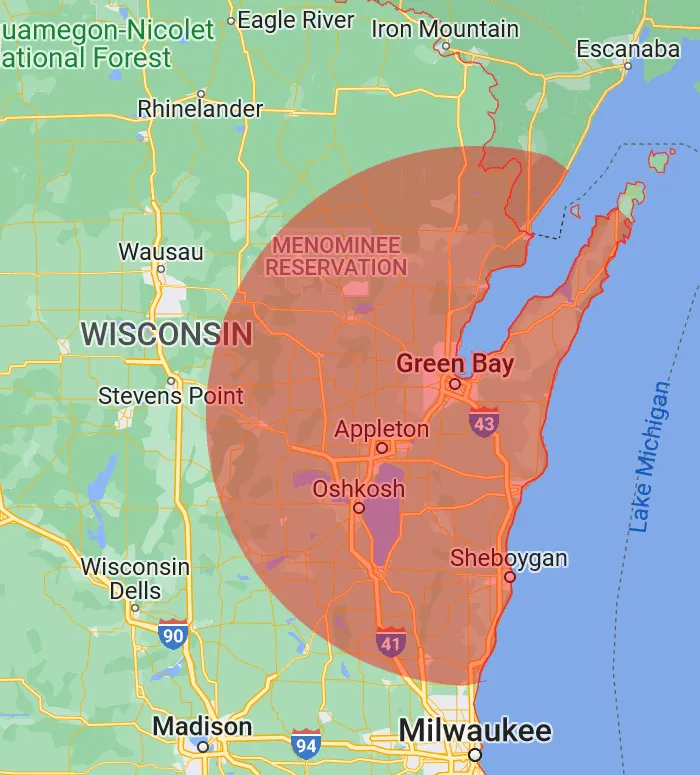 Proudly Serving Northeast Wisconsin
Have Any Questions?
We know some of this can be a bit hard to understand. Our staff is happy to provide additional education on some of the technical specifications of our windows.